Davido has offered the sum of one million naira to the street his Fan, Shoki Shitta who was beaten up by Wizkid fans for disrespecting Wizkid and tailing his sister to their fast food outlet.
Shokki Shitta ordeal started when the 'street guy' called out Wizkid for not giving them money when he came to Shitta in Surulere but went on to praise Davido, declaring his allegiance publicly to the chairman of 30 billion gang.
In the video, the street tout told his gang members playing a Wizkid song to switch to Davido, as he went on hailing Davido. Shoki claimed they were given lots of money when Davido shot a video in Shitta with US rapper, Cassanova. He went on to say that Wizkid is no longer a member of the hood.
However, a new video has surfaced on the internet showing that the street tout got more than he bargained for, as the said Davido's fan, Shokki Shitta, was being harassed by someone in the video called 'Eleniyan" and his boys who are all supporters of Wizkid.
Words from the video suggested that Shokki Shitta might have stalked Wizkid to his sister's recently opened establishment in Surulere, an accusation that Shoki Shitta repeatedly denied, saying Wizkid announced his location on Instastory.
The video showed Shoki Shitta rolling on the floor, crying and begging Wizkid to tell his boys to leave him alone. He went on to call Wizkid the boss and apologized for his earlier statements where he placed Davido above Wizkid.
Watch the video below.
Reacting to the development, Wizkid
took to his Instagram with a post that has now been deleted, to mock
Shoki and noted that nobody messes with his team.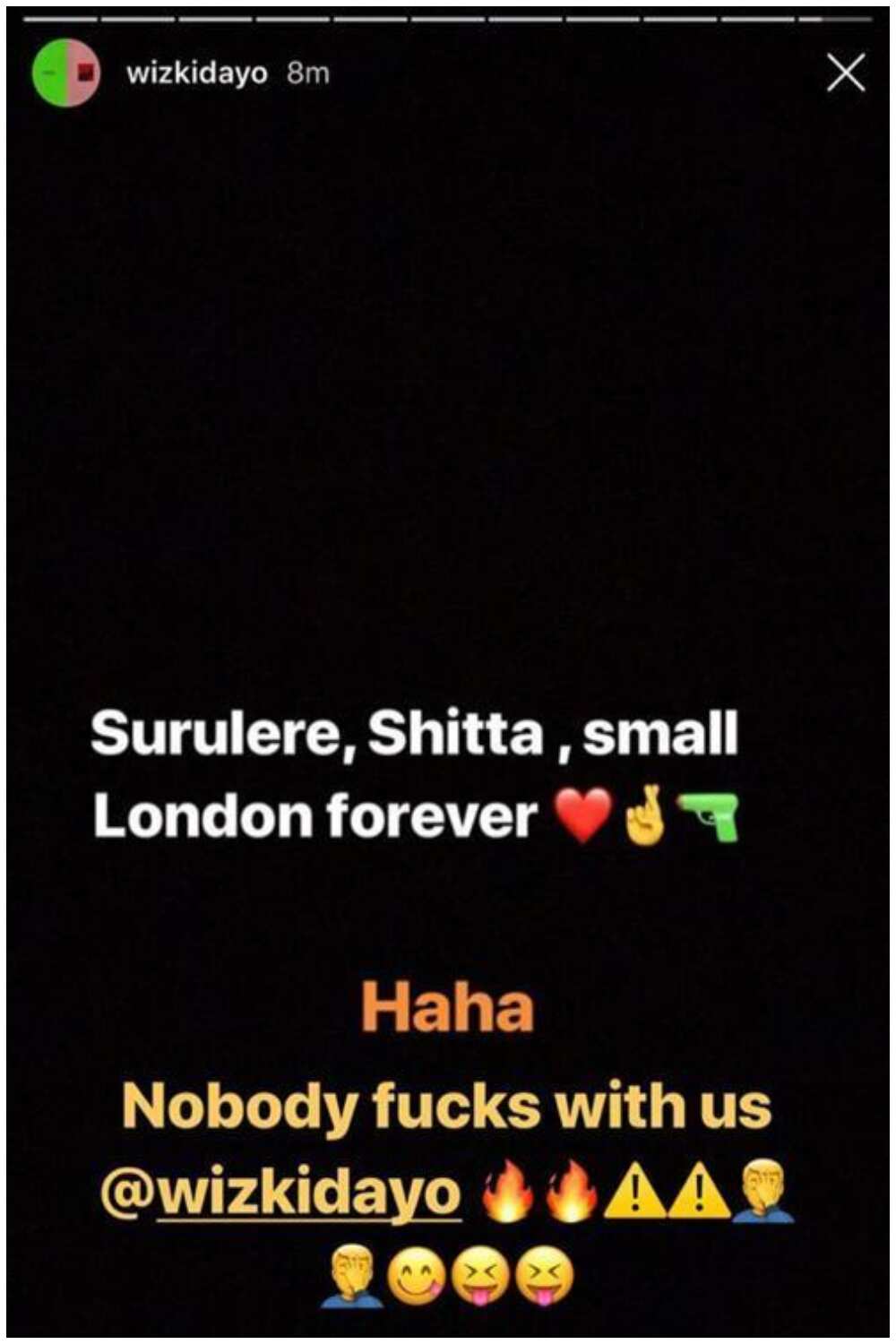 After been called out by fans for supporting violence, the singer later retracted his post and expressed that he does not condone violence and people should live in peace and love. See his posts below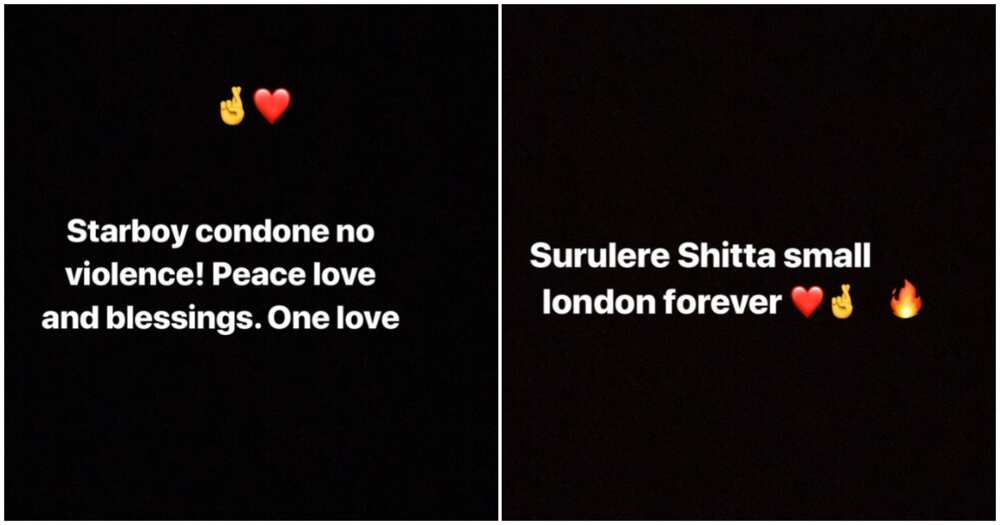 Since the second video surfaced, Davido who watched the viral video of Shoki Shitta being beaten for praising him decided to support his fan by giving him one million naira which he announced publicly.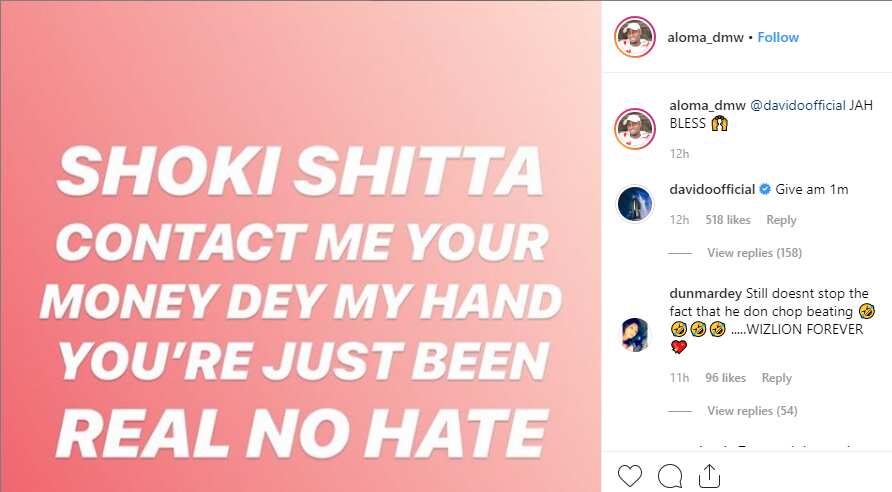 Sharing a post on Instagram, Davido's personal assistant Aloma DMW, expressed that Shoki Shitta was just being real.
However, there have been mixed reactions about the move Davido has proposed to make as some people feel he shouldn't have taking that step, moreso because it has to do with Wizkid.
Their argument is based on the idea that this move by the OBO could end up causing a serious beef between himself and Wizkid.
This clearly poses as something that won't be the last of the beef between Wizkid and Davido which is now being fought by proxy.
Signup for FREE news updates, latest information and hottest gists everyday
/
Advertise on NigerianEye.com