Mathew Ashimolowo and Alex Omokudu, two Nigerian pastors based in the United Kingdom (UK), have been accused of enriching themselves through church wealth.
According to The Sun, a British Tabloid, the men are living lavishly at the expense of members of their congregation which largely consists of average income earners.
Ashimolowo's Kingsway International Christian Centre (KICC) which was established in 1992 in the UK, is said to have £16.4m in assets, £500,000 in the bank and rakes in more than £8m in revenue a year.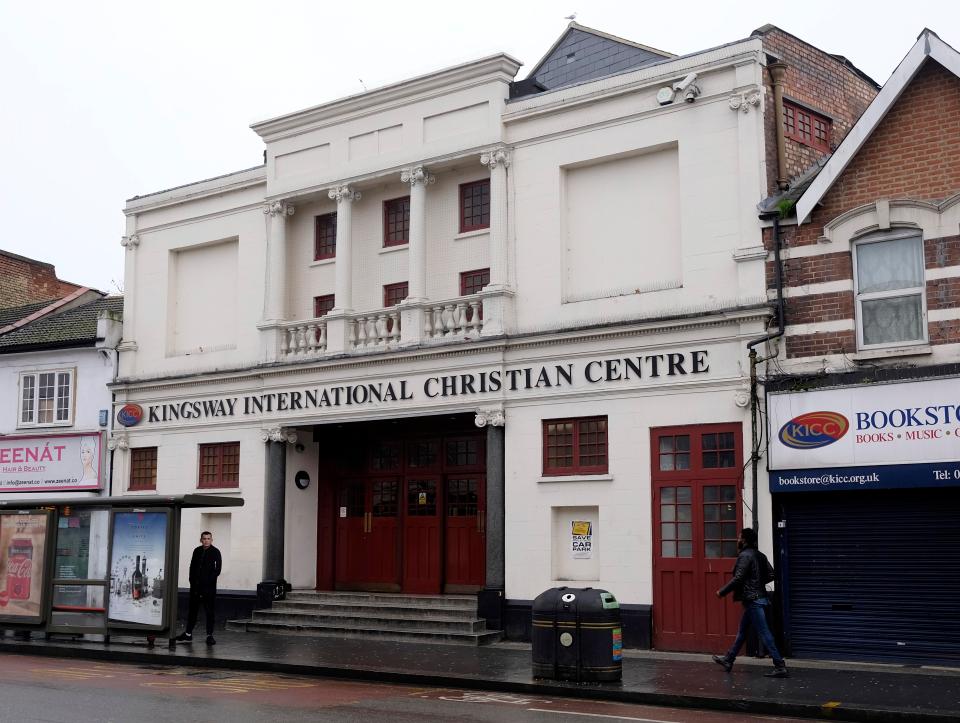 Ashimolowo's church in East London
The church's "prayer city" house in Kent, allegedly makes £6.3m a year from tithing derived from members who give up 10 percent of their salary.
According to the report, 1,000 volunteers provide the church with over 300,000 hours of free labour, which is worth an estimated £2 million annually.
Ashimolowo is said to be residing at the church-owned £1.1 million nine-bedroom mansion in Essex, with another £600,000 property in the same location.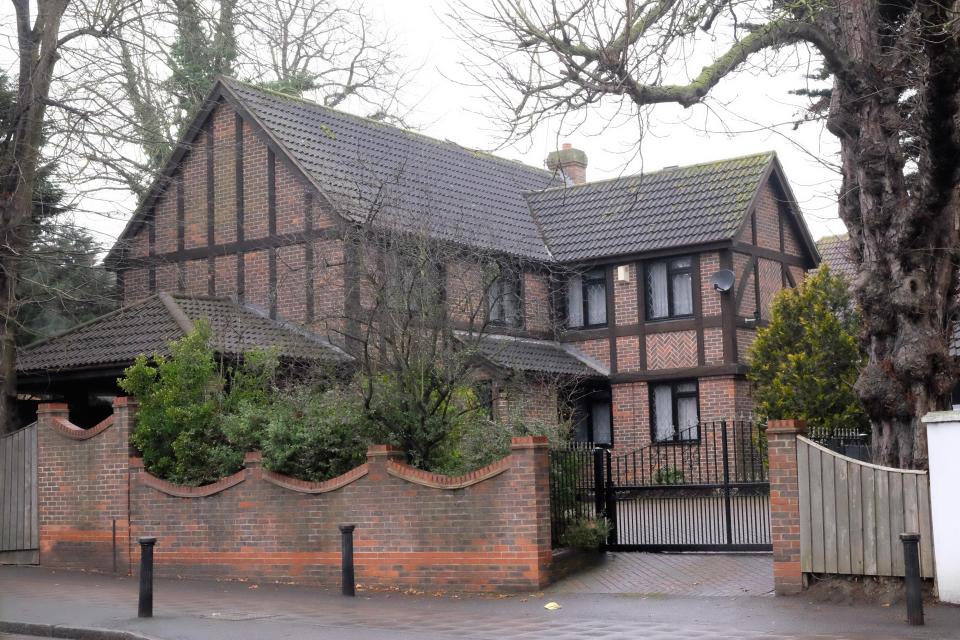 Ashimolowo's £1.1 million nine-bedroom mansion in Essex
"Many of the faithful worshippers are sold on the promise of unlimited success, prosperity, and a miraculous cure from various kinds of sicknesses and diseases," the report read.
The newspaper said one of its reporters listened to a sermon of the pastor, entitled 'The Power of the Tithe'. He reportedly listed 14 reasons why worshippers should donate 10 percent of their income to the church.
Ashimolowo was quoted as telling the congregation: "If you do not pay the tithe, it is like you do not really trust God."
He was said to have labelled the money an "insurance against Satan" and warned of the dire consequences of non-payment.
Early in 2017, KICC was brought under investigation for an alleged £3.9 million fraud linked to an investment scheme involving Richard Rufus, a former premier league footballer.
The church denied any involvement in the investment deal that went bad.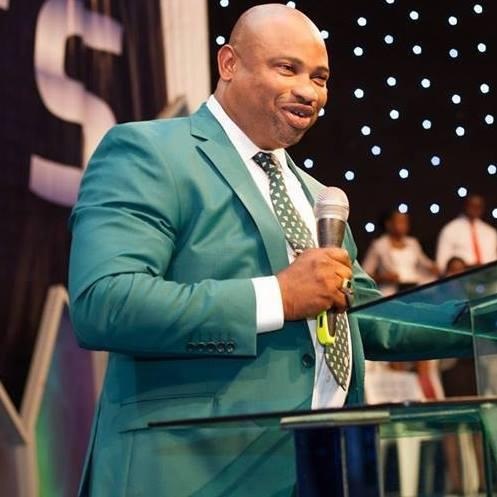 Pastor Omokudu
Omokudu, founder of Victorious Pentecostal Assembly (VPA), launched his church located in Barking, East London, in 2005. The newspaper said the pastor owns two property in a posh part of Essex – a nine-bedroom house worth £2 million, and another £600,000 building.
The nine-bedroom mansion is said to house five reception rooms, a swimming pool, a sauna and a 250 feet garden.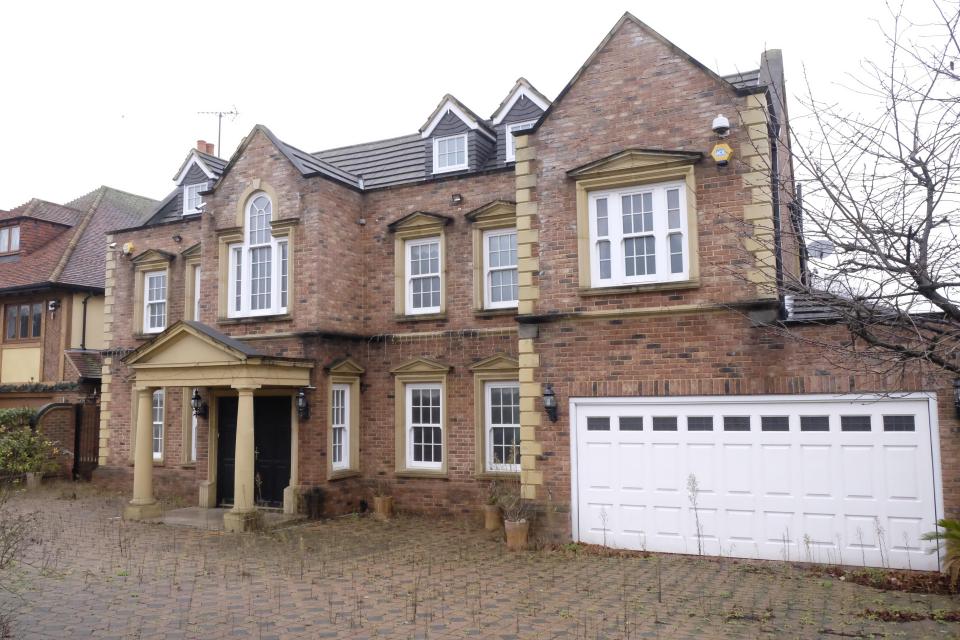 Omokudu's mansion Honrchurch, Essex
Omokudu is also said to have paid £1 million for his church building in Barking, with branches in Birmingham, Manchester, Bradford and Luton.
"Omokudu's claim to fame is his 'ability' to perform miraculous cures on his parishioners and others who present themselves for his healing sessions," the report read.
"During one church service, the pastor who is called 'Daddy' by worshippers was heard pressuring members to give all their money to God."
He was quoted as saying: "God wants you to give all your money to Him… give all your money to Him. The church of VPA and Pastor Alex Omokudu will deliver you prosperity."
Our investigation found Omokudu bought the property for £1m with the help of a loan from London-based Kenyan national called Kennedy Kulei.
Last year, the pastor – who previously described separation as a sin – reportedly divorced from his wife of 15 years and later married a Russian woman nearly 30 years his junior.
He explained the decision to his followers, saying in an interview: "I have already remarried. I did not want to remarry but God said I should get out of it and consoled me."
The Sun said both churches failed to respond to requests for comment.
KINDLY DROP A COMMENT BELOW