The rivalry between Nigerian top artistes, Davido and Wizkid seems to be over.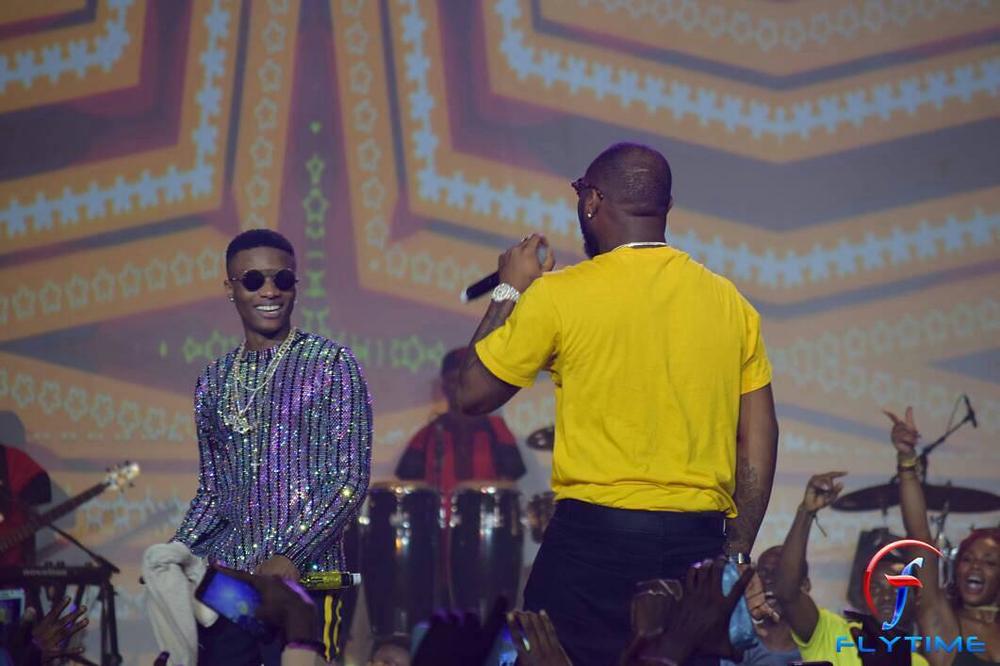 Both artistes reconciled after Wizkid, during his concert at Eko Convention Center in Lagos, brought Davido on stage.
The very unexpected happened during the show, Davido joined Wizkid on stage ending almost a year of purported beef and subliminal messages. Davido performed his recent hit single "FIA" with Wizkid on stage with him.
This shocked fans as they were screaming to see them in peace perform on stage.
Recall that Davido, while receiving his award at The Future Awards Africa 2017, had said that he is not fighting anyone in the industry as many believe.
Also in an Interview with Sunday Scoop, Wizzy, as he is fondly called made it known he does not see Davido as a rival as his attention is placed on making good music.
In his words;
"I don't dwell on things like that. Music is my focus, not rivalry. It's all about making good music for me, and I believe that the sky is wide enough for all to fly. This year has been very great for me and I am thankful to God and all my fans. I have been very busy and it has been a roller-coaster for me. I don't take it for granted, and I will always put my best into all that I do. It is about showcasing Nigeria to the world in the proper light, and I am glad that there is now more focus on African music. There are indeed a lot of talents out here."
Davido and Wizkid since beginning of the year have not been seen performing together at any show. Their reconciliation brings to an end what many folks tagged as "The Battle of Supremacy". It has also been described as the perfect gift for Nigerians during this fuel scarcity period.
KINDLY DROP A COMMENT BELOW